Wood stoves FLAMME DESIGN, are a clear example of the evolution of wood stoves in design and performance.

Its rounded shape is surrounded by perforated pipes whose function is to pass cold air on the inside and flush out hot air at the top, with this system we obtain a heating system faster than a stove conventional firewood.

The stove is made of thick steel and features excellent finishes and high performance.

The range consists of three models, which develop a real heat output of 11, 16 and 21 kW that allow local diaphanous heat 30 to 210m2.

It is noteworthy that all models have air intake for perfect combustion and avoid using the oxygen in the same place.

Characteristics:
- Exclusive and innovative design.
- Home in thick steel grill made of cast iron.
- Outer tubular heat exchanger to dissipate quickly and efficiently.
- Triple locking front door.
- Panoramic curved glass.
- System clean glass.
- Triple path of the combustion gases for maximum performance with minimum emissions.
- Triple air inlet for combustion.
- Outside air intake at the rear.
- Ash pan large capacity.
- External power regulator.
- Heats dishes.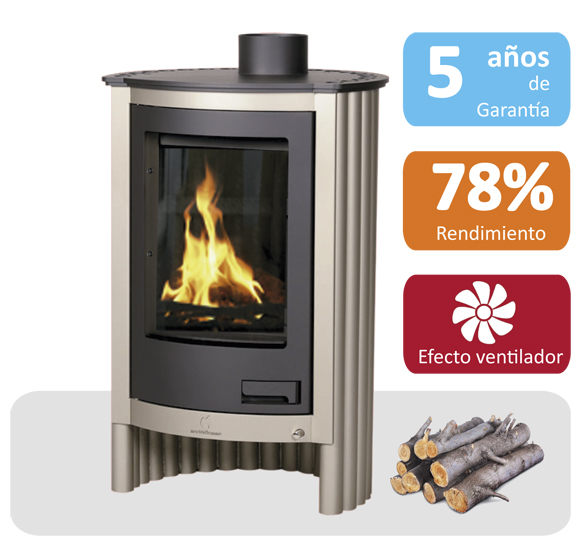 For more information contact on Tel. +34 93-851 15 99
Download PDF Catalog
Request information