The hot air generators with pellet operation, are fully automatic equipment for heating non-domestic premises. Its main feature is that the fuel used for combustion is granulated biomass such as pellets and olive bones.



The range consists of 6 models from 43 to 300 kW of thermal power with yields greater than 90%.





Its main applications are for the heating of industrial buildings, farms, greenhouses and all kinds of premises that require a fast and efficient heating system.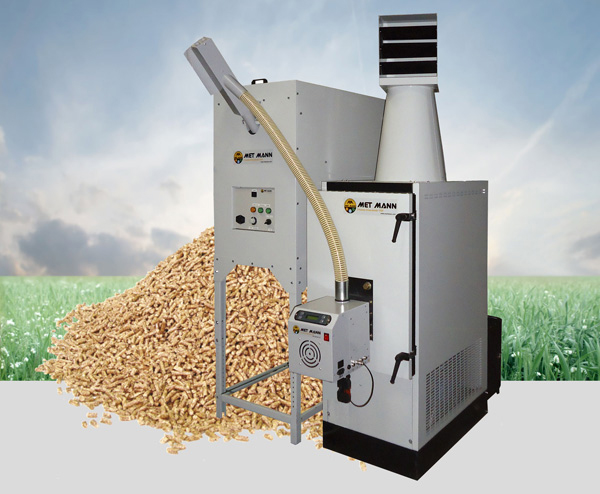 Main features:


- Performance greater than 90%.
- Automatic burner with possibility of automatic cleaning.
- Folding door to access the interior of the combustion chamber.
- Automatic ash extraction system.
- Smoke extractor to ensure a correct depression in the combustion chamber.
- Possibility of applying air impulse ducts or duct network.
- Annex deposit of 190 or 400 liters capacity.


- Possibility of applying silos of greater capacity with direct connection or with pneumatic system.




- Equipment with CE certificate.





More information on Tel. +34 93 851 15 99
Download PDF Catalog
Request information